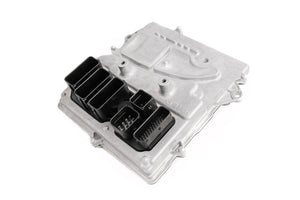 In order to enable OBD access on your BMW F series DME (ECU) it is required to program it once on the bench at our home location here. Unlocking the DME does not change the tuning in any way and simply applies a software patch to the existing programming to allow OBD2 tuning.
For more information or instructions please email us at Sales@kaganadertuning.com
*** Please email us to obtain the location to ship your DME's, Price Includes overnight shipping in the contiguous United States ***
VEHICLE MANUFACTURER WARRANTY AND EMISSIONS DISCLAIMER
Some items used and/or installed may void portions of your vehicle's factory warranty. Some items may not be legal for "on highway use". Kaganader Tuning makes no guarantees to the legality of any parts used for "on highway vehicles" and accepts no responsibility for compliance with the vehicle's factory warranty. 
*PLEASE NOTE* This is for vehicles with a production date 06/2020 or EARLIER. 07/2020 or any 2021+ model year car must be unlocked with a different method via FEMTO. For more information, please click Here.